Sierra Leone is Poised to Become a Major Global Tourism Destination
Top reasons to select Sierra Leone for investing in Tourism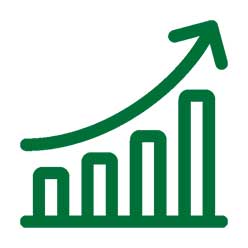 Strong Demand
The number of international arrivals in Sierra Leone have increased by 23% annually between 2015 and 2019 to reach 71,000. 
Tourism expenditures (in terms of $ exp.) on leisure tourism and business tourism have grown by 18% and 9% annually respectively between 2009-2019.
Diverse Tourism Attractions
Sierra Leone is strong in several segments of tourism such as sun & sand, eco-tourism, cultural and business tourism driven by the country's rich cultural heritage, diverse flora & fauna, and vibrant culture.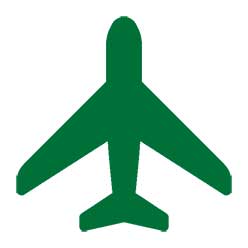 International Connectivity
The Lungi International Airport in Sierra Leone has several direct flights to and from countries across the Europe, the Middle East & Africa. 
The government of Sierra Leone has also introduced Visa on Arrivals for several countries.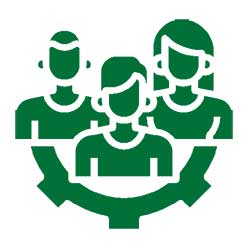 Skilled and Cost-Effective Workforce
Sierra Leone offers a vibrant and eager workforce, expected to reach over 3 million persons by 2024.
Sierra Leone is also very cost-effective, having some of the lowest costs of labour when compared to other West African locations.
Rapidly Improving Infrastructure
The government of Sierra Leone has taken several steps to improve the country's infrastructure network. 
These include building a bridge connecting the airport and the capital, improving the road network and providing reliable electricity supply.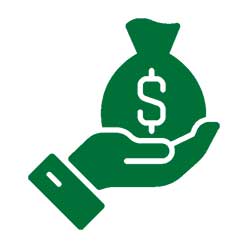 Open for Business
Sierra Leone has strong macro-economic fundamentals and its economy is expected to rebound strongly post-COVID. 
Sierra Leone is one of the most peaceful and politically stable countries in Africa.
Source: World Travel & Tourism Council, World Bank, AZ Animals, World Travel Guide, Visit Sierra Leone, Outlook Travel
---
---
Investment Opportunities in Sierra Leone's Tourism Sector
Establishment of hotels along the beaches and other eco-tourism locations across the country.
Establishment of hotels and guest houses in District headquarter towns to serve the growing private sector demands for better quality rooms, conference accommodations, etc.
Promotion of cultural tourism (ROOTS Tourism ) for the African American Diaspora and others interested in this sub sector.
Current Investors Are Experiencing Success
Several large chains and other investors have already invested in Sierra Leone based on the sectors current and projected growth. Some of these players include:
Sierra Palms Resort
Sierra Palms Resort is the ultimate destination for both business travellers and tourists who are looking for comfort, productivity and entertainment
 Atlantic Lumley Hotel
The high-end Atlantic Lumley Hotel is located along Lumley beach, by the Aberdeen mangrove. The Atlantic Lumley Hotel also boasts of two fully equipped conference rooms, an Italian Restaurant with the best in Italian wines, an English style pub, Wine Bar, and "The Pastry and Chocolate Shop".
Golden Tulip
The newly refurbished Kimbima Hotel has 66 rooms. Golden Tulip was a pioneer in rebranding Sierra Leone's touristic potential and has encouraged international investment in the country, as Golden Tulip is a renowned hotel brand.
Radisson Blu
This is a joint venture between US private equity investor and the National Pension fund of Sierra Leone (NASSIT) to rehabilitate and operate the Radisson Mammy Yoko.
Hilton
Through a UK based firm, IDEA-UK, the Hilton is reviving Cape Sierra Hotel. This is a 200- bedroom hotel with an estimated investment value of $47 million USD.
Eco Tourism
Outamba Kilimi National Park
Outamba-kilimi National Park is a main ecotourism attraction. A mixture of Savannah and jungle, the Park is a magical place embedded between two rivers, the Great Scarcies, and the Mongo Rivers. It is home to elephants, hippos, leopards and other primates.
Tacugama Chimpanzee Sanctuary
This outfit is locally owned and operated as a home for rescued chimps before they are released into the wild.
Tiwai Island Wildlife Resort
Tiwai is a unique rainforest island where visitors can camp in prepared tents surrounded by an evergreen forest. The sounds of horn-bills and monkeys calling from the canopies can be heard. Tiwai is home to 11 species of primates, over 135 different bird species, and the rare pygmy hippo.
Shebro Islands
This is one of the premier locations for Sport fishing of Tarpons and other exotic sea animals.
Gola Forest
Sierra Leone's green diamond is 40km east of Kenema. Gola Rainforest National Park is Sierra Leone's second national park. This park boasts of exotic flora, fauna and wildlife.
Follow SLIEPA on Social Media