Attractive Sectoral Opportunities
Top 5 agricultural sectoral opportunities in Sierra Leone
NOTE ON GRAPHICS BELOW - TOOK CODE FROM THE GAMBIA SO PLACEHOLDERS ARE THERE FOR THE GRAPHIC FOR EACH
Food Crops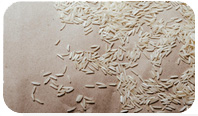 Food crops such as rice are an important agricultural commodity since it helps meet the country's food security needs. The food crops space is an attractive investment opportunity driven by Sierra Leone's ecology and duty-free access to ECOWAS & other markets.
Cash Crops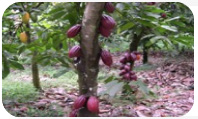 The main cash crops grown in Sierra Leone are cocoa, coffee and oil palm. Cocoa is the most important of the three since it generates the highest export earnings. A recent FAO report revealed that Sierra Leone has a comparative advantage in this space and can compete in the international market.
Horticultural Crops
In the horticultural sector, Sierra Leone is engaged in the production of pineapples, bananas, mangos, avocados, tomatoes, eggplants, & others. Sierra Leonean pineapples have the highest yield among peers in the region.
Poultry & Livestock
Livestock has witnessed a growing regional and domestic demand which makes it a viable investment opportunity. With domestic consumers gradually regaining their purchasing power, the existing supply is not sufficient to meet demand and investors can tap into this opportunity.
Agro-Inputs
To improve yields and production output, SL farmers need to adopt the latest agro-technology and mechanized equipment. With only a few agro-inputs dealers, the opportunities in this sector are vast and the GoSL1 has been proactive in helping farmers by setting a system of smart subsidies.
Source: Wavteq based on SLIEPA, International Trade Administration (USA), Netherlands Enterprise Agency
Note: 1. Government of Sierra Leon
---
Sierra Leone has attractive investment opportunities across several agriculture sectors
Source: Wavteq based on SLIEPA, International Trade Administration (USA), Netherlands Enterprise Agency
---
Follow SLIEPA on Social Media