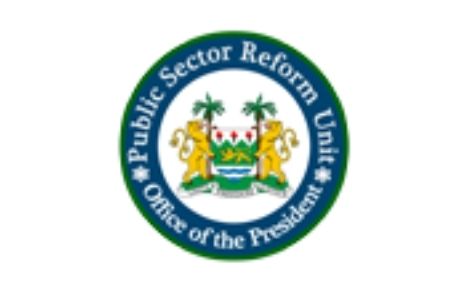 The Government of Sierra Leone over the yearshas been embarking on wide range of Public Sector Reform in order to address critical challenges in the implementation of programmes and activities towards improved service delivery.
The mandate of the Public Sector Reform Unit provides leadership, coordination and strategic guidance in the design, implementation and monitoring of Public Sector Reform Initiatives. The current status of the Unit has now been embedded within the Civil Service in the Office of the Secretary to Cabinet and Head of the Civil Service.The stride towards permanency cannot be overemphasized bearing in mind one of the current focus of the National Agenda – Strengthening and Repositioning the Civil Service. The focus on outcomes, efficiency, performance and a leaner workforce in the management of the Public/Civil Service environs.
The PSRU, however, continues to play a critical role in the implementation of the National Agenda of the Government of Sierra Leone. We will continue to work in close collaboration with our key partners to ensure good working relationship - the Cabinet Secretariat; the Public Service Commission (PSC), the Human Resource Management Office (HRMO), the Ministry of Finance (MOF), the Anti-Corruption Commission (ACC) and staff and Management of all Ministries, Departments and Agencies (MDAs). Also our Development partners – the World Bank, the European Union (EU), United Nations Development Programme (UNDP), African Development Bank (AfDB) and the UK Department for International Development (DFID).
Follow SLIEPA on Social Media