The National Investment Board (NIB) Secretariat kickstarts its Transition Process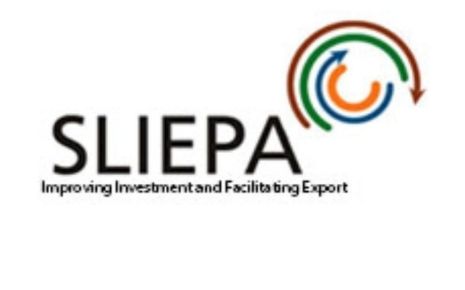 As part of its one-year transition process, the leadership (Heads) of the various constituent agencies of the NIB, The Sierra Leone Investment Promotion and Export Promotion Agency (SLIEPA), Corporate Affairs Commission (CAC) Public Private Partnership (PPP) Unit, the Business Unit of the Office of the Administrator and Registrar General (OARG) and the leadership of the NIB Secretariat held its maiden leadership meeting on the 25th of January 2023. The thrust of the meeting was to discuss the transition plan and how all these agencies can work together to achieve targets set as per the transition timeline for full integration leading to the establishment of a single entity with the responsibility of reorganizing and repositioning the country's investment landscape.
During the meeting, the leadership also discussed the development and implementation of an Annual Work Plan (AWP) for all the agencies, Resource mobilization efforts to roll out the activities of NIB through the engagement of strategic development partners, the establishment of a project steering committee and a Project Implementation Team to take a lead in executing existing and potential support for the effective functioning of the NIB to achieve its mandate. As a new entity with such an enormous task, the issue of brand visibility of NIB took center stage to create much-needed brand affinity and speedy acceptance with its public.
The establishment of the National Investment Board was a fulfillment of His Excellency, President Julius Maada Bio's manifesto promise and commitment to streamlining the Country's investment landscape. Furthermore, the NIB will among others:
serve as a single platform (One Stop Shop) with the mandate of attracting, promoting, and facilitating all investments and investment activities in Sierra Leone

be the highest policy-making body on investment in the country.

has a Board which is chaired by His Excellency The President and comprises the Vice President as Vice Chair, Chief Minister and key economic sector ministers, and The Governor of the Central Bank of Sierra Leone.
The overriding objective of making the NIB a One Stop Shop for Investment is to first create a conducive environment for investment, second, to institute transparency, predictability and to reduce bureaucracy in investment, third to make Sierra Leone a regional hub for foreign direct investment; and finally, to enhance overall economic growth for national development. This requires coordination, effectiveness, efficiency, service quality, and user satisfaction.
The meeting was chaired by Prof. Marda Mustapha Executive Director of NIB Secretariat, Mr. Sheku Lexmond N Koroma Chief Executive Officer SLIEPA, Mrs. Rhoda Spencer- Cole Head of Business Registry OARG, Mr. Prince Williams Chief Executive Officer and Chief Registrar CAC, and Mr. Mohamed Abu Sesay Ag. Director PPP (unit). The NIB Transition Team resolved to be meeting every fortnight to deliberate on the transition process.
Follow SLIEPA on Social Media